Dating with a disability: 7 tips for creating your online profile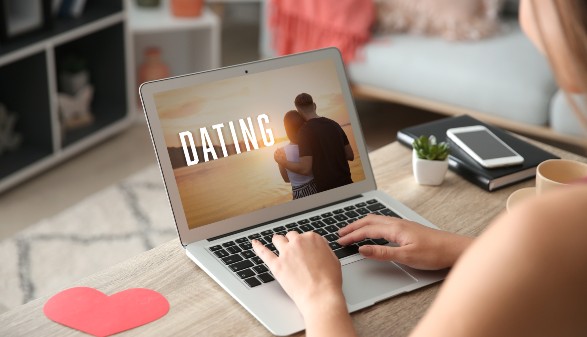 You want to meet someone and have listened to your friends who have told you to try online dating. You are going to give it a go. Once you have signed up to an online dating site, your next step is to set up your profile. You don't know where to start. You put it off, guaranteeing you won't meet anyone online. Whilst it can be nerve-wracking, it is vital you seize the day and promote the individual you are. You need to stand out from the crowd in a very busy environment.
Here are 7 top tips for creating your online profile so that you are inundated with offers of dates.
Your profile picture
What sort of picture should you add to your online profile? Should you present your serious or your funny side? It is important for you to know that most people feel a little daunted by putting their image out there on the Internet. We are all very aware of the bits of our bodies we don't like very much whether that is a mummy tummy or a crooked nose. It may be your disability that makes you feel you look very different and unattractive. You need to get over that and push yourself out of your self-imposed comfort zone.
Remember that human beings are very visual creatures so online daters will pass you by if you do not have an image online. We are all attracted to different looks too so what you hate most about your body may be the very thing someone else finds irresistible.
Ask your family and friends what makes you beautiful. Make sure you highlight those things in your profile picture. Let them take some new photos for you and get you giggling. You will relax and show your true self. Once you have a selection, get together with someone who loves you and make your choice of the best image to put online.
Honesty is the best policy
We know it is the right thing to present ourselves honestly in life. This applies in the online dating world too. Did you know that many people say an honest person is exactly what they are looking for when it comes to companionship and love? Be open about what you are looking for whether that is a long-term relationship or something less serious.
Another great thing about showing exactly who you are is that it encourages the people you meet online to do the same. That moves you to a trusting friendship and potential relationship as quickly as possible.
A sense of humour helps
We all know that a good sense of humour is always of value when dating. We know laughter makes us feel good. We want to feel amazing with a partner so if they are funny they are that much more attractive to us. Make sure your written profile shows that you like a chuckle. It is a great way of breaking the ice with new people. You may have found that humour has helped you in life if you have felt awkward about your disability.
Be careful out there
In an ideal world, everyone on an online dating site would have the best of intentions. Sadly, not everyone online is genuine. There are thousands of people putting up fake profiles saying they are single when they are married and so on. Fake photographs are also common. The perpetrators of such actions are known as catfish. At worst, they are out to scam vulnerable people for money or gifts. Some members of dating sites are looking for a relationship that never goes further than the online arena. They may be bored in a marriage and to an extent this is like having an imaginary friend to boost the ego.
If you are seriously looking for someone special to meet offline, ensure you do not become a victim to catfishing. Do not give out personal information such as your full name and address online. When you do arrange to meet someone, be cautious and meet in a public place.
Disclosing your disability
There are no specific rules about whether you should or shouldn't disclose your disability on your online dating profile. What do you feel comfortable with? You need to balance those feelings with the knowledge that being honest and open makes you attractive to a potential partner.
As in any relationship in life, you will share more as you get to know somebody well. That is perfectly OK and you don't need to tell a potential or actual date every details of how your disability affects you immediately.
Do what feels best to you. Even if things go wrong, you will learn from the experience and move on positively with fresh insight.
Remember that people who join disability dating sites are really positive about a relationship with a disabled person.
Share your passions
Your date wants to know what makes you tick. What floats your boat? You might be sporty or love the arts. You may love to be in the countryside or be at your best in the city. It doesn't have to be something fancy. If you love browsing in charity shops, share that. Your date wants to know your authentic self.
You can write about your passions or highlight them in your profile pictures.
Potential partners might like you as you have similar interests or they may be intrigued by you as you are so very different.
Stay positive
It is rare to find Ms or Mr Wonderful straightaway. So when it takes longer than you hoped or you have a negative experience, it is vital to stay positive. Be cheery about your disability as much as possible too. People can get the wrong idea with people with disabilities and you can put them right. You have a great personality, amazing life experiences and know how to deal with challenges. Get your dating profile online today!
Register for
Single Disabled